I know February is a short month, but, man, it was loooooooong chez Wells. We had some very minor bouts of sickness, and longer bouts of I don't even know what. We're restless and edgy and unfocused. Winter blues? Utter fatigue? The blahs? Something has been going around; that's all I know.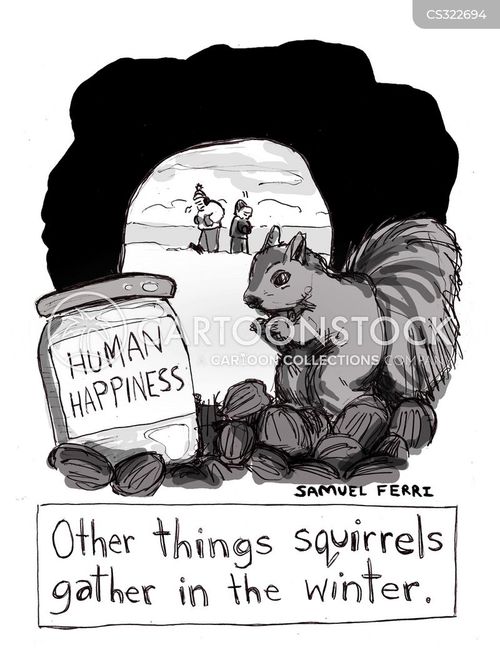 Credit: cartoonstock.com
I think I need to get out of the "when" mindset. Like we'll go on vacation
when
T's treatments are over or we'll try to sneak in a night alone
when
the kids are older. I need to focus on now and everything that is happening in the present. The sun was shining today, and that has made a huge difference for me. I was in a funk with the rest of the crew here, and I just couldn't seem to snap out of it. I'm not entirely certain that I am out of it, but at least for today, there was a tiny hint of Spring in the air. Spring will bring more sunshine and singing birds and soft breezes and the end of chemo. (That sort of seems like a bit of a "when" but I'm going to let that one slide. No one is perfect.) Even when we don't feel like it, we keep on keeping' on, and sometimes that's enough.
This is not to say I haven't been finding the good in things as often as I can. This is the Year of the Boss, no? I'm beyond grateful for my amazing family who continues to help us out every day. My dad takes T into Northwestern for his chemo days and takes Dal to tae kwon do. My mom spends girl-time with Lottie after school and makes sure we are always fed. My fantastic brother gave up a Friday night to take both kids to the Flint Lake fun fair because I was working the fair and couldn't walk around with them. (No need to get into that night, but suffice it to say Dallas made Matt's chaperoning job a bit difficult.) We are so lucky to have my family and our friends around to check in, lend a hand, or just remind us that they are around when we need them. I love that my kids get to see not only what it looks like to help others but how to graciously receive the help being given. That is a gift that they will use for the rest of their lives.
I have been going to boot camp at the Y with my brother on Monday and Wednesday mornings. It's a great way to get going in the morning, and I secretly like the time I get to spend with Matt. Don't tell him I said that, though. I would hate for him to get the big head.
I spent time with the big family group a couple of weeks ago. I loved sitting around and laughing with my cousins, and it was fun to watch our kids play together.
My wicked smart nephew has decided to head to IU next year, and my incredible niece is turning twenty-one this week. That's bitterboss because they should both still be little, but watching them grow is a pretty special thing.
I ran into one of my former students a few weeks ago who said she hoped I would go back to teaching because I was really good at it. Talk about the big head!! My ego is still stuffed full after that.
Some people I know are getting married, and some people are having babies. New seasons, new lives, new beginnings; there's not much better than that. Maybe forcing myself to remember the boss that life doles out every day will help get me out of "when" and keep me in "wow."
Someone had fun at the fun fair!